The Kombucha is a fermented drink of light acid flavor obtained from sweetened tea fermented by the action of a gelatinous colony composed of several microorganisms: bacteria, such as Medusomyces Gisevi and Bacterium xylinum, and yeasts, as Gluconobacter Oxydans, Saccharomyces ludwigii, S. cerevisiae, Schizosaccharomyces pombe, Pichia fermentens and Zygosaccharomyces bailii.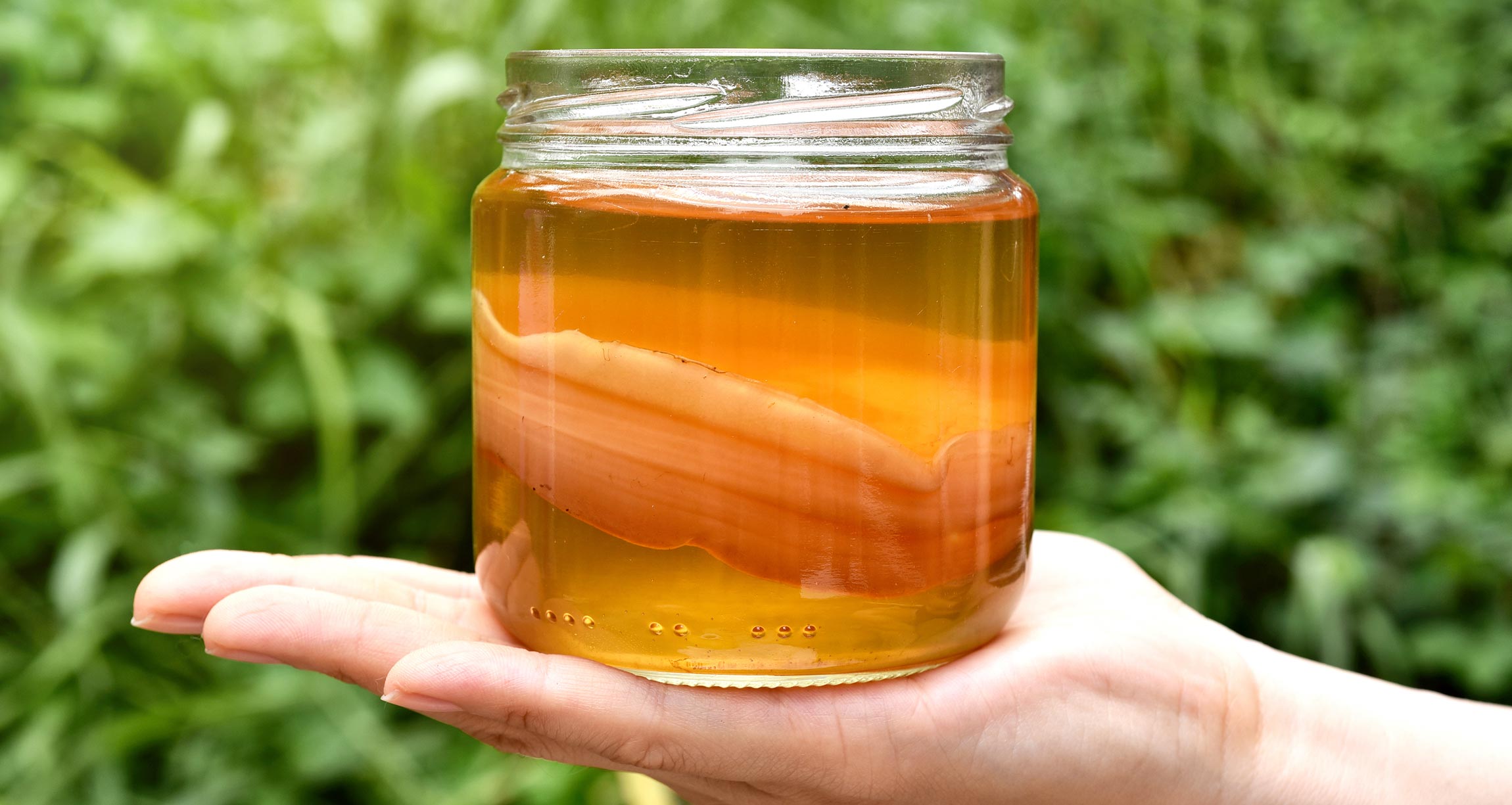 These fungi and bacteria complete a process of complex fermentation, starting with the unfolding of sucrose in glucose and fructose and transforming later in varying proportions of ethyl alcohol and acetic acid, which remain dissolved, and carbon dioxide Which is also partly dissolved in the liquid. During this process the colony grows forming on the surface of the liquid a gelatinous-looking body. To keep the colony alive you should add freshly prepared infusion or move it to a new container with fresh sugar infusion, so the colony can last for many years. It is also possible to reproduce it by dividing it and separating into several containers.
The composition of the colony may vary according to the form of preparation and the time of fermentation. Acidity and alcohol limit the growth of other microorganisms that could contaminate the beverage.
In the market you can find many flavors, from the natural to others aromatized with ginger or rose petals
There are many favorable opinions about the possible advantages of Kombucha tea, as there are also many studies that verify its composition and its effects.
Some properties attributed to the Kombucha:
normalizes Intestinal Transit
Regulates intestinal flora
It has antiviral and antibacterial effects
Activates body defense
Detoxifies the organism
Lowers the cholesterol level
Balances the acidity in the body
Improves protein digestion
Stimulates circulation
Facilitates mineral absorption
Activates the functions of the pancreas
Balances blood glucose
Increases the secretion of physiological sulphur, vitamin B12 and vitamin K
Improves oxygen performance in cells
Increases well-being
Increases the physical capacity of athletes
Remove the stiffness
The properties of Kombucha tea are usually the same for all its varieties or different flavors. But each type of tea has its particular character, its flavor and its co
lor. The fermentation also serves as an enhancer of the varying individual characteristics that each ingredient brings; For example the Rooibos contains a greater amount of iron and vitamin C, red tea its diuretic power or Yerba Mate for its caffeine animates more.
Hopefully you liked it and you dare to try this drink, by the way, should be taken very cold